Welcome to the YSPF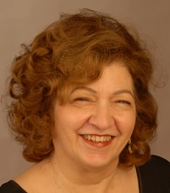 © Fred Cattroll
Welcome to YSPF's 2020-20211 season, our 19th. And to all, our best wishes for 2021!
We hope that you have managed to stay healthy through this pandemic year.
Following our YSPF video of last June, we have made a second one. It was recorded on 23 January 2021, which would have been the evening of our first concert of the current season. You can find it here.
The link can also be found in an item in the News section further down on this page.
Our NCR young talents have been practising very hard. Some have been applying to universities. Others are preparing for RCM examinations and participation in the Kiwanis Music Festival, both of which are being done virtually.
This has all been a new and somewhat challenging experience for the students. Recording is a repetitive exercise; you do it again and again until you feel it is really the best you can do.
The YSPF thanks you for taking the time to watch the video (35 minutes) and hopes that you will continue to encourage and support the aspirations of our young talents.
Joan Milkson
President
News
On 23 January 2021, the YSPF recorded a video of some of its young artists in performance. Click here to view the video.
If for some reason you have difficulty viewing the video, try using another video player, such as VideoLAN. VideoLAN is a free and very versatile video player that "runs on all platforms (Windows, Linux, Mac OS X, Unix, iOS, Android…." It is available for download at www.videolan.org/vlc.