Welcome to the YSPF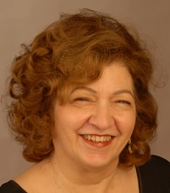 © Fred Cattroll
Welcome to the YSPF's upcoming 2018-19 season. It will consist of three regular concerts, one special concert and one fundraising concert. The dates are:
October 20, 2018
February 9, 2019
March 23, 2019
May 5, 2019 (Special Event)
June 1, 2019 (Fundraiser)
All concerts take place on Saturdays at 7:30 p.m. at the First Unitarian Congregation of Ottawa, 30 Cleary Ave.
We are especially excited about our special event: The Young String Performers' Foundation is pleased to present a performance by three-time JUNO Award nominees Sultans of String on May 5. The Sultans of String are a Toronto-based instrumental music group that combines elements of Celtic reels, Spanish flamenco, Arabic folk, Cuban rhythms, and French Manouche/Gypsy Jazz. The group's leader is award-winning producer and Canadian musician Chris McKhool. He is joined by Kevin Laliberte on guitar and Drew Birston on bass.
Plan on attending this show! You won't be disappointed!
Tickets to this show are available from EventBrite and would make a wonderful present for family, friends, and young string players. Inspire them with a novel approach to performing on string instruments!
I hope that we will all be ready to support and encourage our young talents by attending the concerts!
Joan Milkson
President